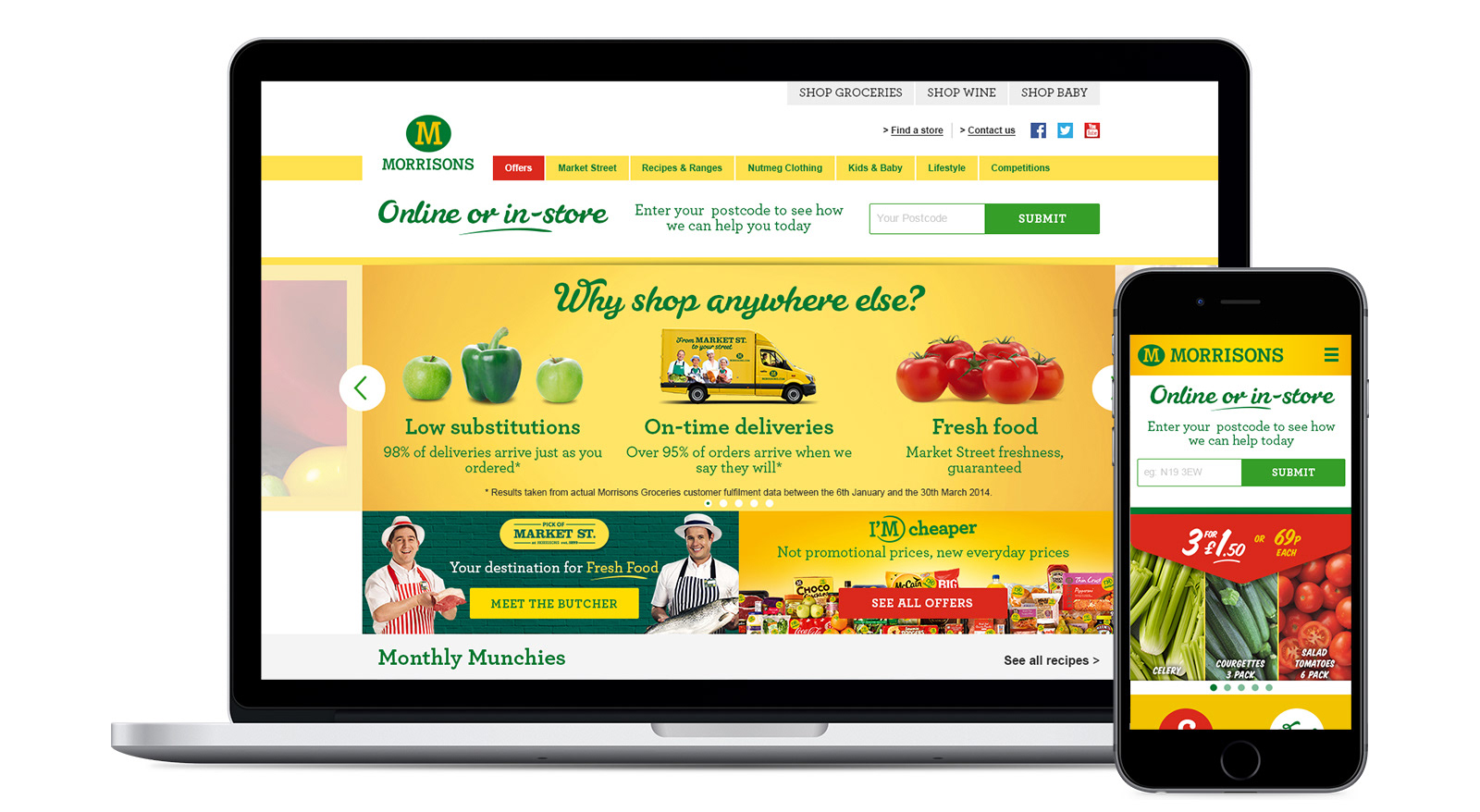 The main problem for Morrisons was having a wealth of great content hidden behind multiple layers of navigation. The content has been pulled out and put front and centre in the customer's view to make their experience better, highlighting both commerce and editorial content to make Morrisons a real destination for grocery content.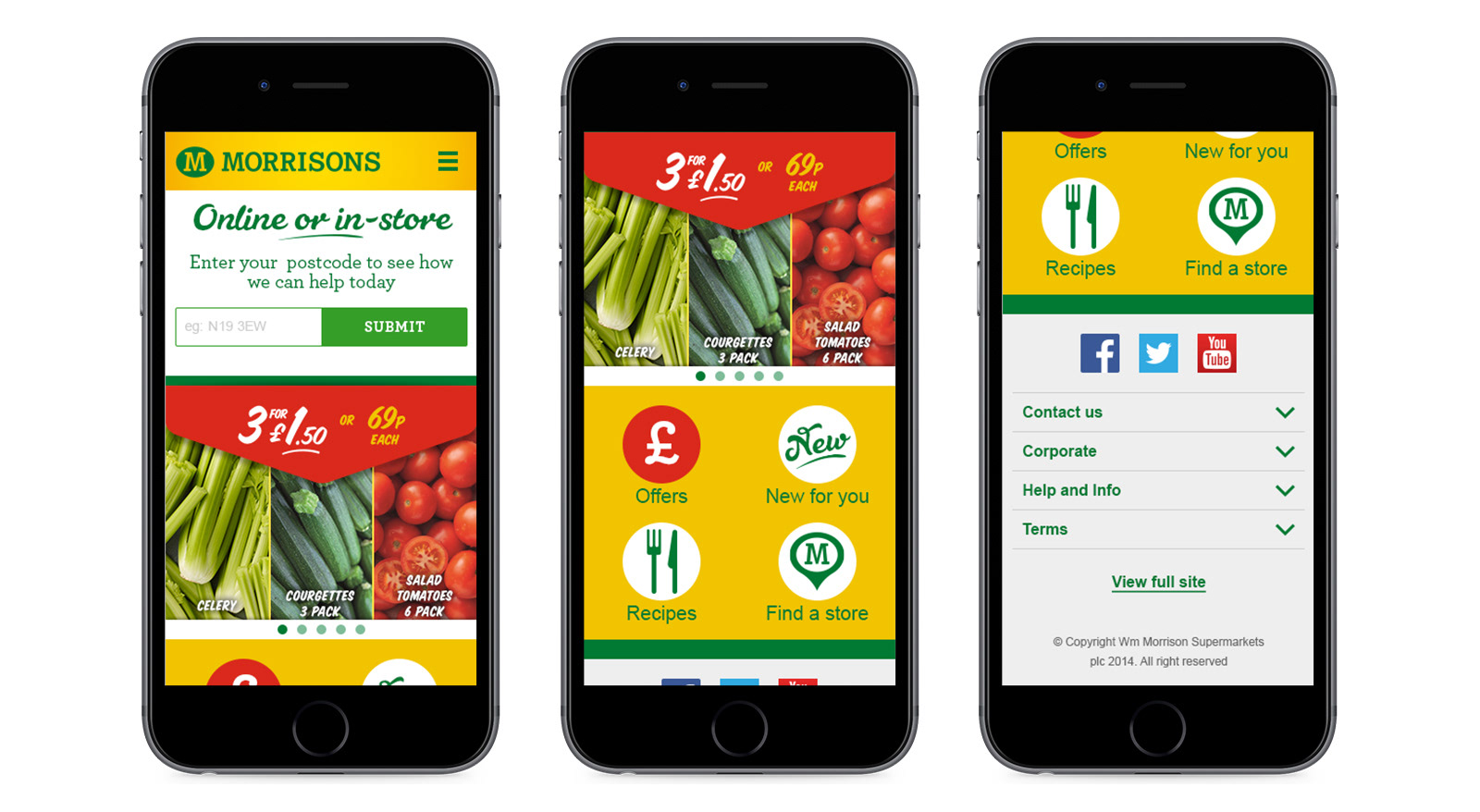 The main focus for this brief was to connect two separate user journeys, (online shopping and editorial content browsing), into one cohesive experience. The aim for the following page was to highlight the great 'from field to fork' produce storys that Morrisons has and to give them a more tangible relevance to the customer. This was done by including related products and recipes to the story to create a useful and complete customer experience.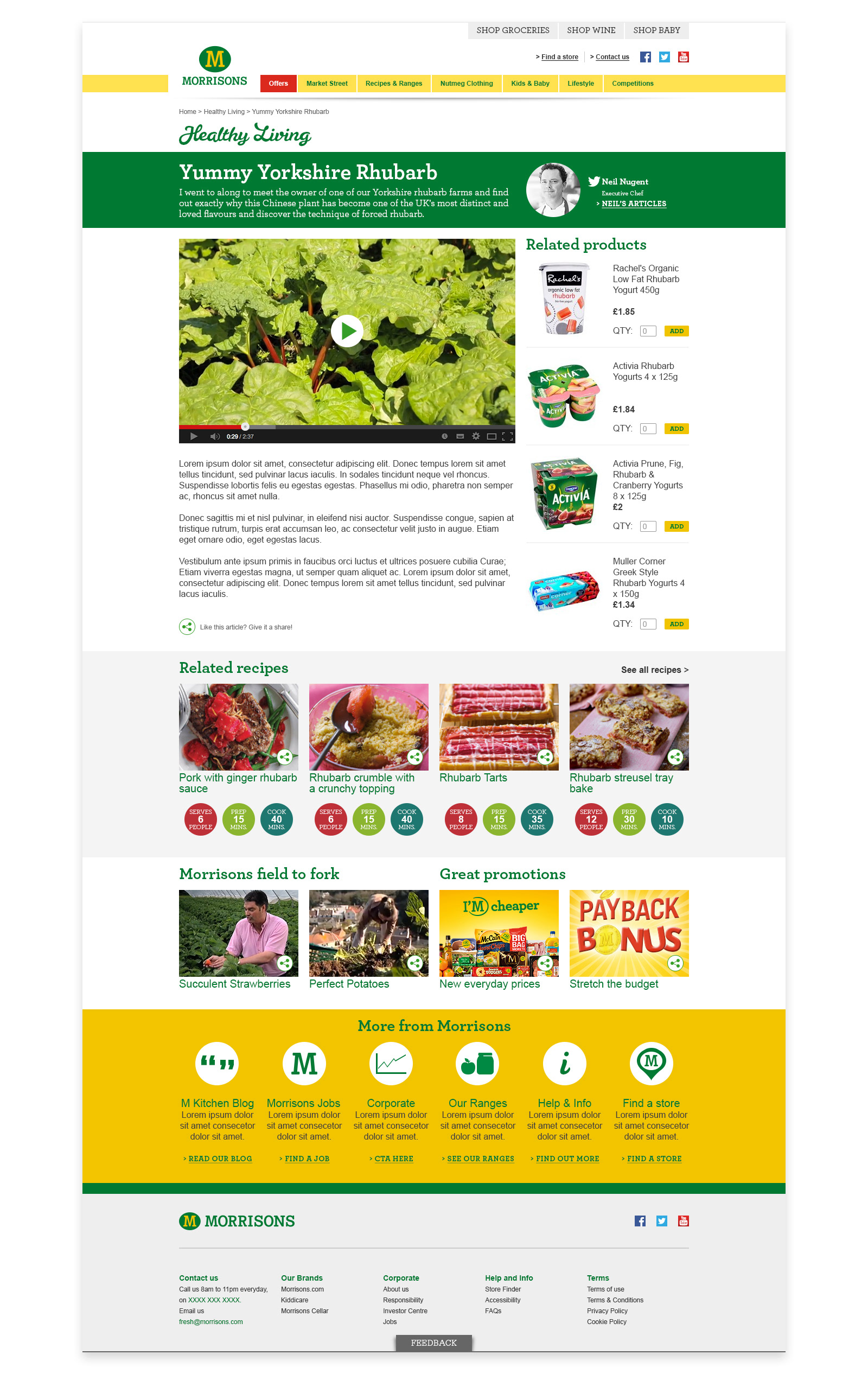 As with the produce story page, it was important that the recipe page went one step further in unifying the customer experience. The inclusion of a pre-populated shopping list, with 3 tiers of product, enabled us to cater to as many customers as possible and streamline their experience.