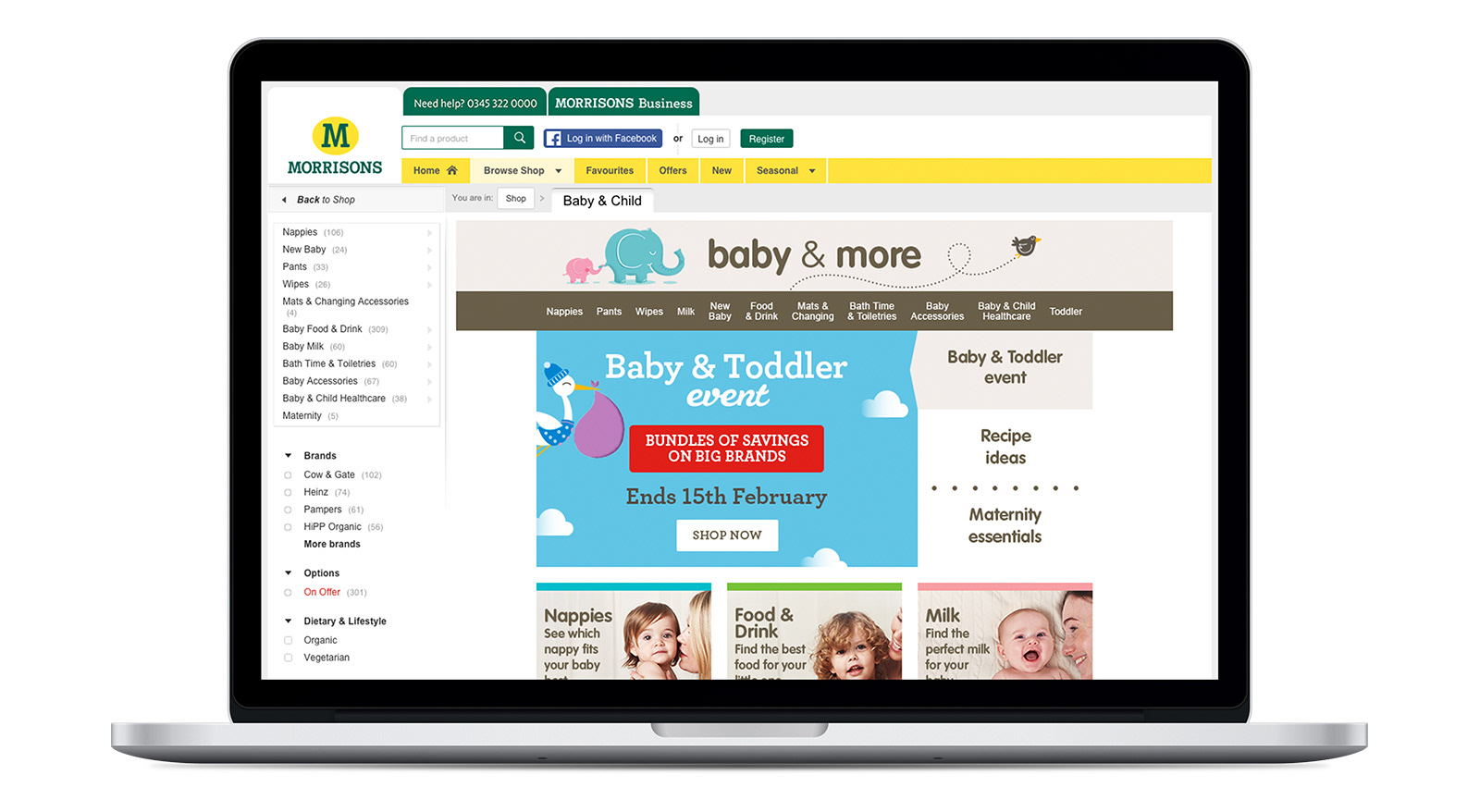 The Baby & More Shop sits within the existing Morrisons eCommerce platform and allows a more informed and in depth shopping experience, providing expert information and advice to help parents, should they need it, as they shop.
A key factor for this shop was to aid busy parents with their shopping by creating one destination for all their baby needs. This streamlines their shopping experience by eliminating the need for them to trawl through the whole shop themselves looking for items on a product by product basis.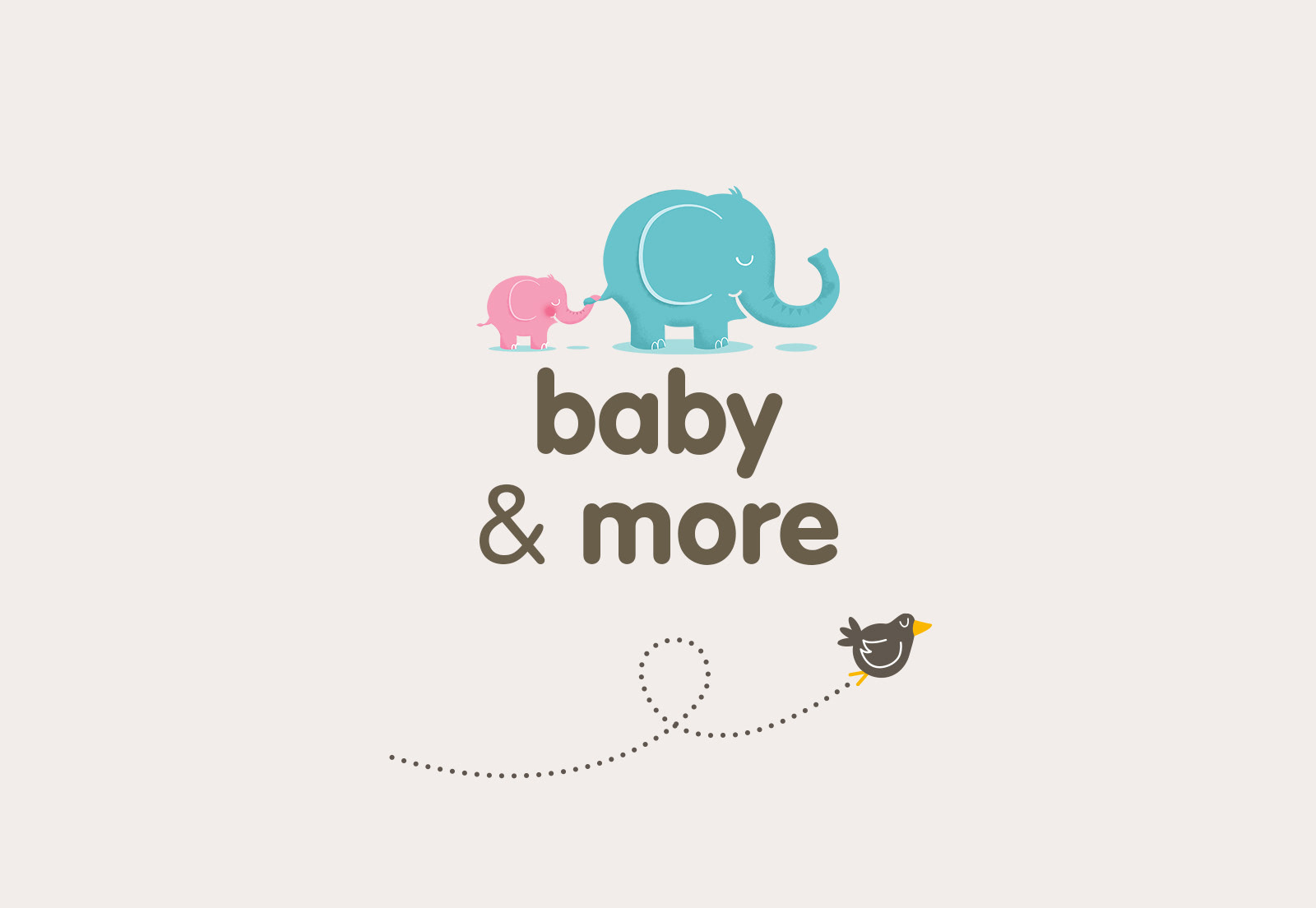 Assets from Morrisons own Little Big brand where translated into the branding for the Baby & More Shop to ensure a unified customer experience of Morrisons as the baby product specialist.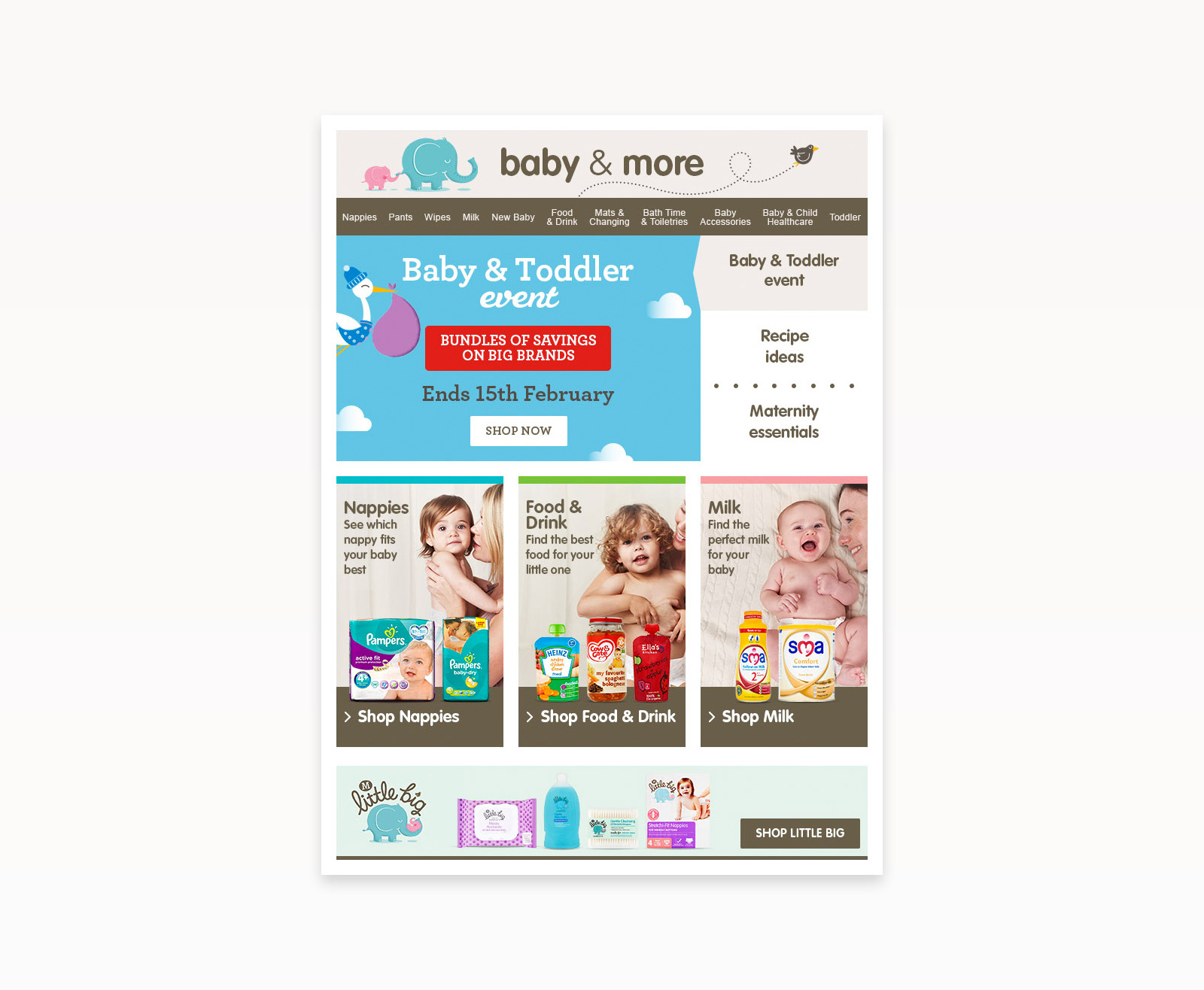 The landing page highlights 3 key ways in to Morrisons expertise to streamline time poor parents' shopping experience, as well as dedicated areas for product placement and commerce opportunities.
The nappy product category pages provide simple guides to help parents decide quickly which nappies are right for their baby. When a category is selected the product list beneath automatically refreshes to reflect the current choice.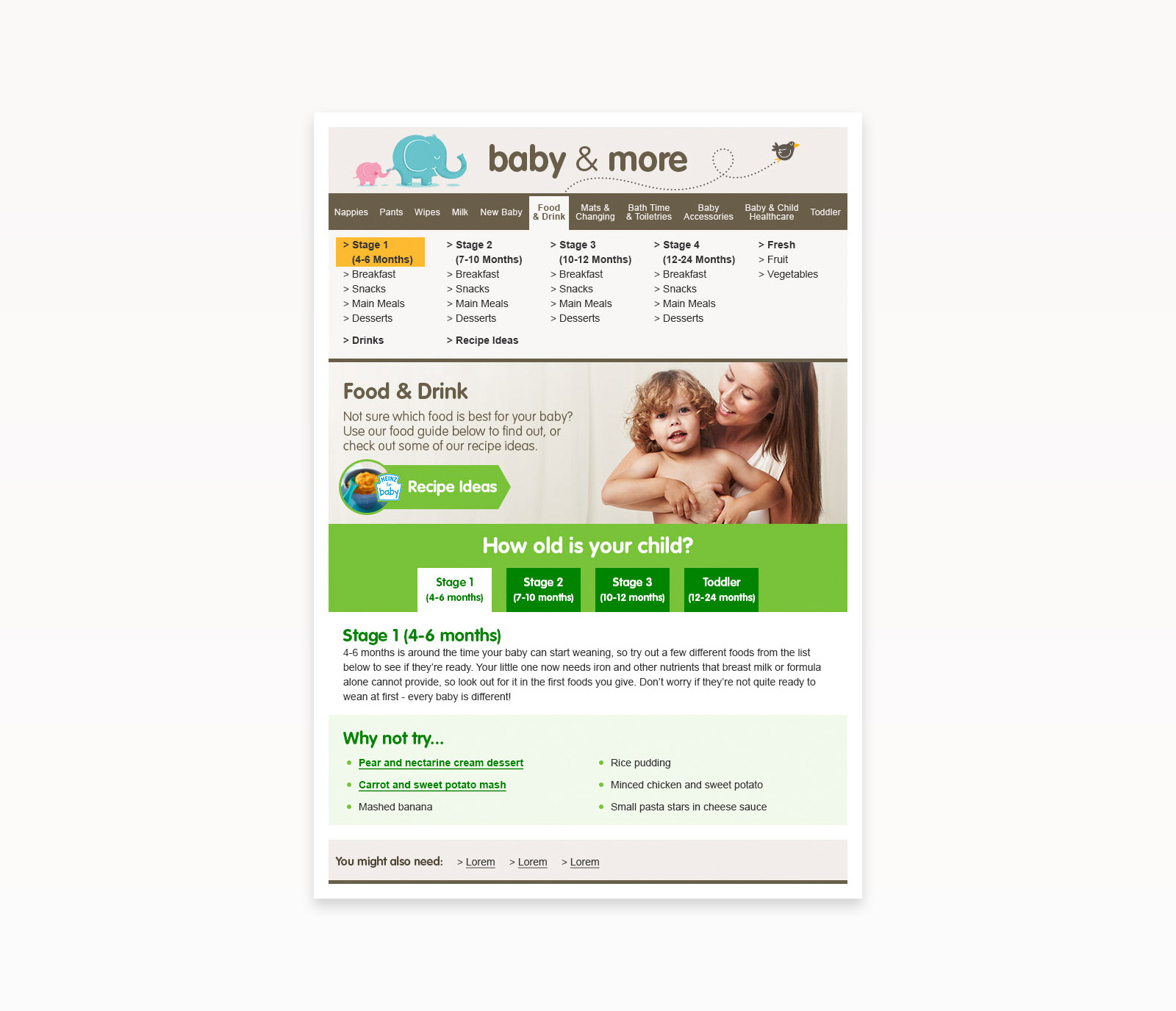 The food and drink category pages also provide guides to help educate parents as to their baby's needs. The pages are broken down by age to streamline the shopping experience, helping parents pick the most appropriate food and drink for their babies quickly and easily without having to browse the whole site for individual products themselves.
The navigation is consistent regardless of baby stage, further helping parents by offering them quick, easy and relatable starting points to get what they need as their baby develops.